Our software architecture consultants
An expert consultant to analyse your technical solutions and support your software development teams.
Assistance and coordination:


the software architect as a support for your projects
Do you want to devise the cleanest and most sustainable software implementation possible? Our software architects assist your development teams when making technical decisions such as: choosing the framework or recommended libraries, interacting with other existing services, security concepts, special confidentiality considerations, interoperability, performance, optimisation, etc.
Thanks to their macroscopic understanding of different applications and interactions (particularly through application mapping), they are the central point of contact for all of your developers. Their strength? As technical leaders, they are able to coordinate all of your company's software projects and avoid cross-redundancy (for example, by suggesting the creation of an intermediary service that can be used by both stakeholders).
Contact us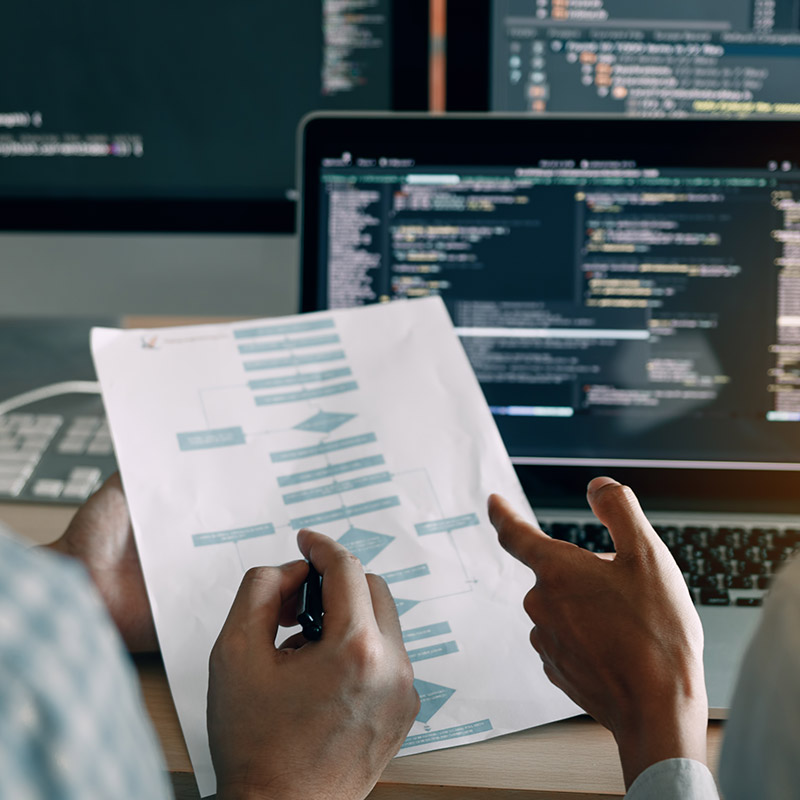 The skills and tasks of


our IT architecture consultants
Ensuring continuity and excellence for your projects is essential for us, as such our agile and rigorous consultants are trained to satisfy all of your needs. Indeed, the job of the software system architect is very wide-ranging and requires a relatively large and varied collection of skills. Among other things, they include:

the ability to understand and summarise a request, in order to establish the various potential software stakeholders;

the need to perform technical research and continuously train, in order to be able to experiment and suggest improvements for an existing, but outdated, system;

mastery of the most frequently used software architectures;

the ability to draft technical documentation that answers any potential implementation questions regarding the app;

the ability to stay up-to-date with progress in all of the projects under their remit, in order to be able to direct questions from project developers to the most appropriate team;

support for IT developers through the app-creation life cycle;

management of business requests, the ability to streamline requests that are impossible or inappropriate for the project and, if necessary, to redirect requests towards another existing solution;

the ability to ensure the reliability and performance of the finalised apps.

the definition of communications and security protocols to be used in inter-application calls.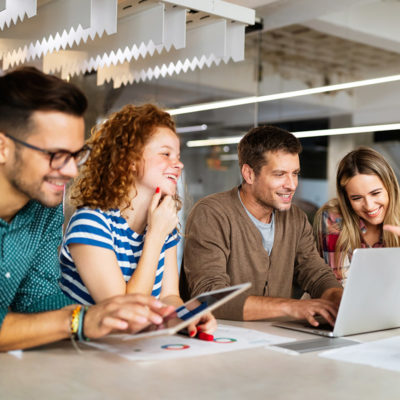 Thanks to their in-depth understanding of what already exists within the company, their ability to reflect at any given time and their continuous training, Genesis Consult consultants support you to ensure the performance of your app-development teams.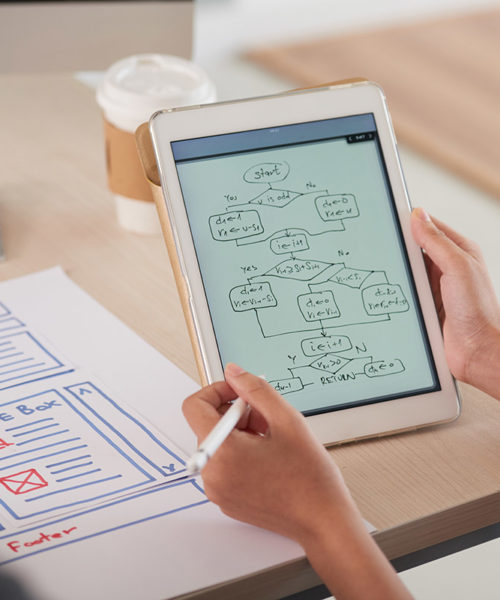 How to become a software architect


with Genesis Consult?
Did you complete higher education in IT and are you looking to tackle new professional adventures? We're hiring!
Check out our many employment opportunities, particularly in IT systems architecture, and find one that matches your technical and interpersonal skills. Independent, freelance or permanent consultants – our recruitment department is always looking for new profiles.
View our offers