We develop your bespoke software solution
We can work together to create software or apps that satisfy your needs.
Go beyond


standard software
Are you creating a bespoke software program or app? This is possible thanks to our integrated software research and development service. We are here to satisfy specific needs and help you revolutionise your industry.
Depending on your needs, we create a scalable app solution, which will adapt perfectly to your business and its IT environment. Our goal? Developing a bespoke tool that will help you improve efficiency, productivity and, above all, profitability.
Contact us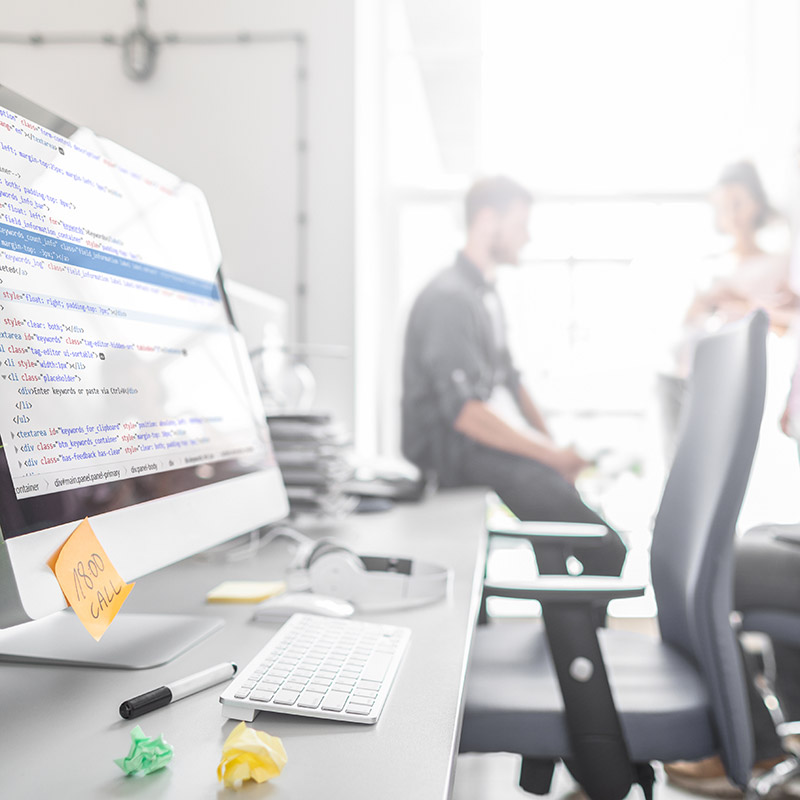 How will your IT development


project progress?
Analysis and specifications
We consult with your teams to analyse your company's needs and goals. We then create precise work specifications that must be carried out (use case analysis, choice of technology and programming languages, design of software architecture, etc.).
Bespoke development
We work on developing your bespoke solution. We remain agile and encourage collaboration within your teams throughout the project, from its technical creation to compliance and quality testing.
Integrating the tool into its different environments
Has your software been developed? Are you satisfied with the result? We assist you with its implementation.
Monitoring and tech support
Our goal? To become a reliable, long-term partner. That's why we offer a scalable product, one that allows for new features to be added easily.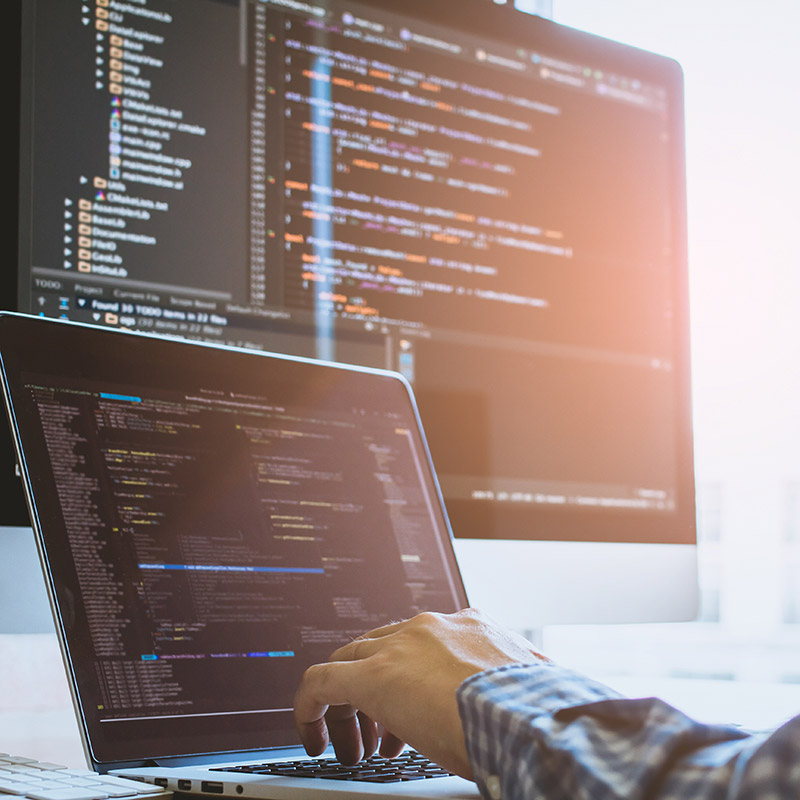 Design and development


of any kind of software
Genesis Consult brings together a collection of IT professions united under one roof. Our project managers, analysts, architects, developers and testers offer their diverse professional experience to create a multi-support solution (web development, mobile apps or apps for tablets, etc.).
We also offer a diverse range of profiles and technical skills (.net, Python, Java, PHP, etc.), in order to develop a software program that satisfies your specific needs. Our software engineering service ensures that your goals are achieved, whether you need administrative software, logistic software, production management software, marketing and sales software, and more.
Contact us
Develop your app tools


with confidence

Customisation
You enjoy bespoke software that caters to your industry, your needs and your goals. In fact, we adapt to your technical and functional specifications throughout the design of the software.

User-oriented
A good product is not just technical. It is also designed to make life easier for all users. In particular, the aim of your bespoke software is to automate certain tasks that can sometimes prove onerous.

Experience and quality
Our development team has a perfect mastery of the various tools and methodologies that are needed for your project to succeed. Every designer/developer also performs technical research to stay up-to-date with new developments.

Security and reliability
Our solutions are designed to ensure the security of your databases. We are also committed to developing reliable software, which complies with the best practices for continuous integration.