Apply the Agile and Agile Scrum methodologies to your projects
A development methodology that demonstrates flexibility and responsiveness.
When the Agile approach


makes project management easier
Are you looking for an Agile Coach or a Scrum Master for your software-development project? Good idea. Agile methodologies are a very interesting prospect for your firm and are recognised for their efficiency. Thanks to these methodologies, your project management always adapts to your environment and its development.
At Genesis Consult, our consultants, who specialise in Agile management methodologies, help you to improve strategic, operational and emotional agility. Whether you need a general Agile Coach or a more specific Scrum Master, contact us to find your ideal profile.
Contact us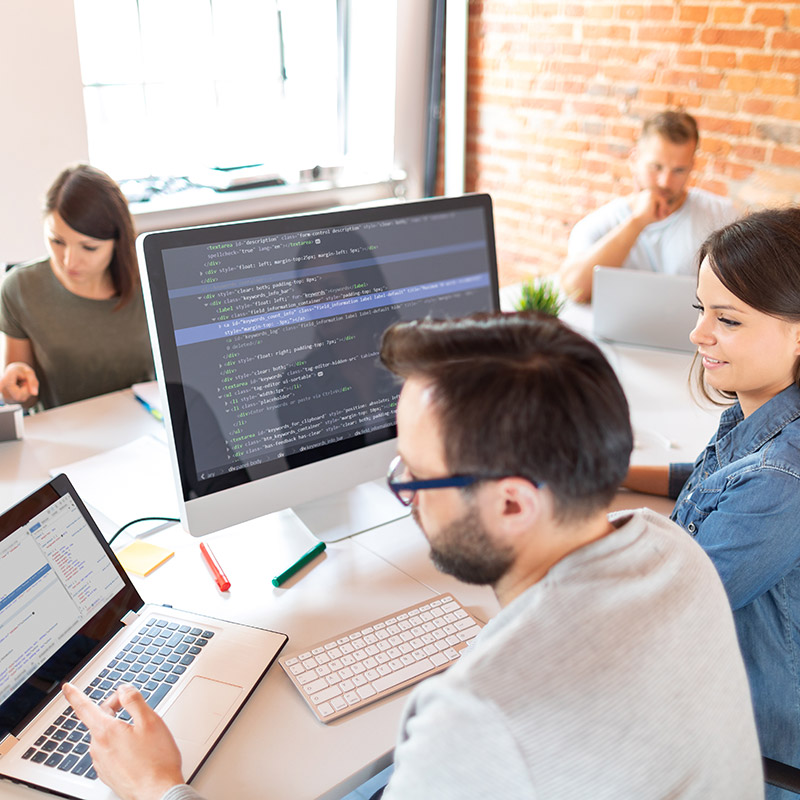 Agile coaching for


your development team
Are you looking to enrich your firm by implementing Agile methodologies? Or to improve your current agility? Our coaches aim to help you create an Agile environment that is adapted to your firm and its digital projects.

The duties of our Agile management consultants
Their first duty is introducing you to Agile methodologies, values and tools. The goal is to provide you with all of the necessary resources to successfully adapt your development processes and install a greater sense of collective intelligence within your teams.
Their second major duty is to help the members of your team to apply Agile methodologies to their work. To do this, they offer individual change management.

The goals of Agile management
In order to assist in your transformation to an agile and reactive firm, our coach is involved with the following goals:
encouraging collaborative work, as well as independence, in order to encourage continuous improvement among teams and in terms of project management.
helping to divide your Agile projects into various short and regular sprints (known as the iterative approach) and, as a result, offering a great overview of their progress, as well as compliance with the schedule and the different stages.
ensuring client satisfaction, by regularly involving the client in the progress of the project, in particular, through various validation phases.
Employ a


Scrum Master consultant
Are you looking for a coach that specialises in the Agile Scrum methodology for your IT projects?
Genesis Consult offers you a collection of wide-ranging Scrum Master profiles.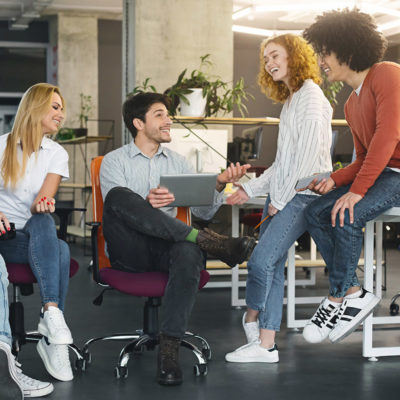 Their role within your company
As a member of your team, the role of our Scrum Master is, more than anything, based on relationships. They act as an intermediary between the various stakeholders (product owner and development teams). They maintain harmony, create social dynamics and inspire creativity through a number of rituals that are important in the Scrum methodology (daily scrum, retrospectives, etc.).
As a coach, they also participate in the continuous improvement of the team and projects by training collaborators in Agile practices and ensuring compliance with the methodological framework established by the scrum.
Contact us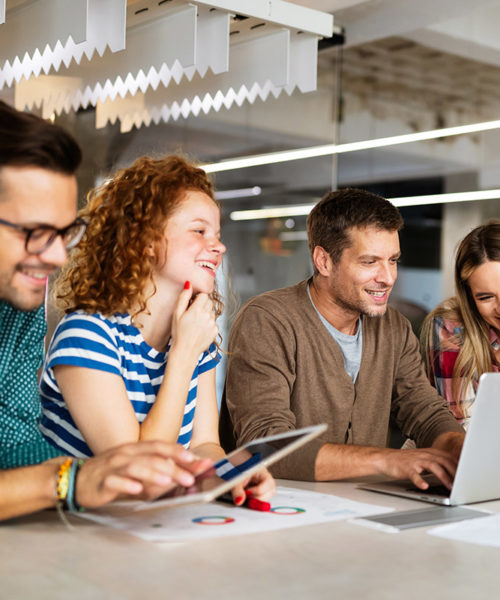 Do you want to become an Agile Coach or a Scrum Master


at Genesis Consult?
Browse our employment opportunities and join us in our adventure! If you are interested in managing Agile projects for large firms, find the job description that appeals to you or send us your unsolicited application.
View offers